Seiko's Story
Seiko was raised in a non-Christian home in Japan. As a child, her only contact with the church was a Sunday school class she attended briefly. After finishing college and beginning work as a veterinarian, stress and interpersonal difficulties on the job revealed the sinfulness of her own heart to her. She began to seek God's help by attending worship at a church. On her first Sunday at that church an OMF missionary approached her and said that since it was his first Sunday there he had prayed that he would meet another newcomer and that that person would one day become a missionary! At that time Seiko had no intention of even becoming a Christian, but as she studied the Bible God revealed himself to her and she came to believe in Jesus as her Savior.

Joel's Story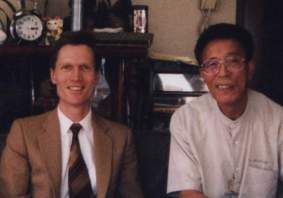 Joel was raised in a Christian home and believed in Jesus while he was still very young. His parents spent a number of years working in Southeast Asia as missionaries, so Joel had the opportunity to see missionary life first hand. However, it wasn't until his first year at St. Paul Bible College when he took a missions class that God opened his eyes to the spiritual needs that remained in various parts of the world. After college he enrolled in Trinity Evangelical Divinity School where he completed a Master of Divinity degree.

Through the process of applying to OMF International, Joel was led to work in Japan. After one year of teaching English in churches there, he returned to Japan in 1994 to do church planting with OMF International. While he was in language school in the city of Sapporo, he took a few months' break to fill in as an English teacher at Seiko's church in Yokohama. After finishing language school, Joel spent the next year and a half working on a church-planting team in Sapporo.

Serving Together
In 1998 Joel and Seiko came to the U.S. and were married. Seiko began studying English so she could enter an American Bible college or seminary. In 2000 she enrolled at Columbia International University in Columbia, South Carolina. Many hours of study and one baby later, she received her Certificate of Biblical Studies.

In 2007 they returned to Japan to do church planting with OMF International. From 2007 to 2011 they served in Sendai at Sendai Evangelical Christian Church, returning to the U.S. for their scheduled home assignment just a little over two months after the disaster of March 2011. The tsunami in particular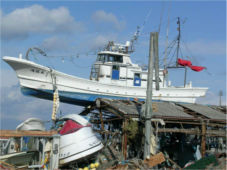 has changed the shape of ministry in Sendai and the surrounding areas. If you have the time, they would love to tell you more about it
In 2014 the Lovestrands moved to the northern end of the city of Sendai so Joel could lead the Izumi Park Town Christian Church. This church had gone through some struggles and had lost about half their membership by the time the Lovestrands came. Since that time Joel and Seiko have been working to build up this congregation and prepare them for independence.